Velocio's Signature Jersey is perhaps the most versatile jersey in their range, designed to meet the needs of those who prioritize comfort but don't want to compromise on performance.
With at least eleven colors to choose from and sizes from XXS to 3XL, it will appeal to a large number of riders. But how does it fare compared to the best women's cycling jerseys? Read on to find out…
Velocio Women's Signature jersey: construction
The Signature is well aligned with Velocio's sustainability ethos. Super soft and stretchy jersey made from recycled high gauge fabric (82% recycled polyester, 12% elastane). It's perforated form makes it breathable and quick drying but, reassuringly, it still offers UPF30 sun protection. Velocio says the jersey uses 'size-specific patterning to provide a great fit on a wider range of body types'.
Signature does not boast any kind of laser cut finishing or bonded hems, just conventional stitched seams and edges. They are professional and clean looking. The baseline hem is elasticated and lined with silicone for added stability.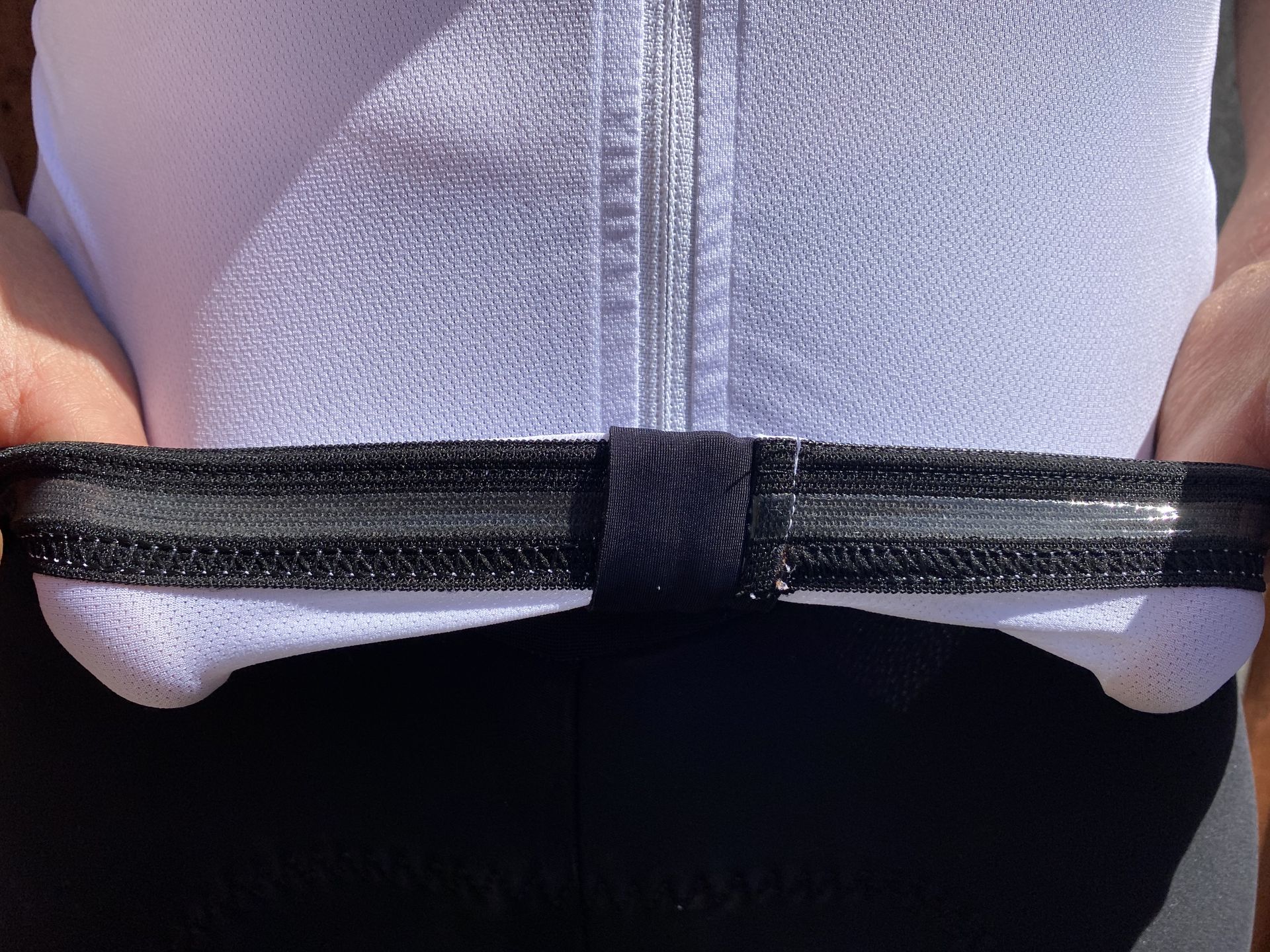 The three back pockets feature an anti-sag design and also have a zipped essentials pocket.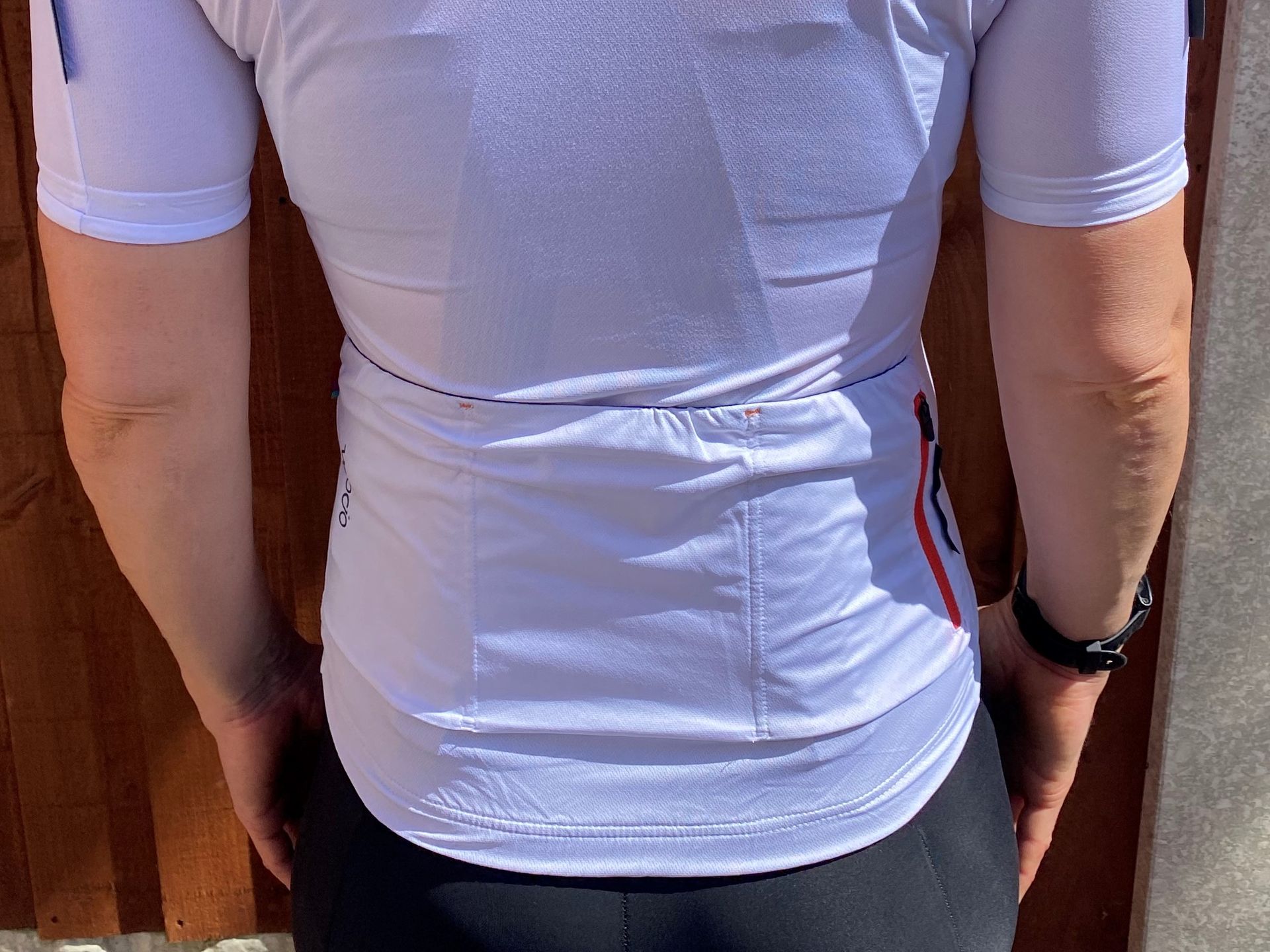 The branding is subtle, as is the reflective detailing on the sleeves and right side. The jersey closes with a lightweight YKK CamLock zipper with a double zipper garage.
Velocio Women's Signature jersey: the ride
Pulling the Signature is a pleasure; its soft fabric stretches to accommodate you. Feels comfortable against bare skin but goes happily as a base layer and arm warmer too. The zipper is definitely tougher than most: lowering it while riding (with only one hand) is not possible… it's a two-handed job. This is definitely something that would be great to see improved in the future.
With a decent length in both the body and sleeves, no one should be left wanting. The neckline strikes a good balance: it's low enough for you to feel the airflow in the front, but big enough in the back for you to feel protected from the cold.
I have used the jersey in different temperatures, on long, short, steady and extreme rides. It performs well in every scenario. In warm weather, without a base layer, the fabric wicks well and dries quickly. In milder conditions, it offers protection with a minimal base layer while maintaining its breathability. I'd say it also stretches performance as a mid-layer: it's thin enough to sit under a long sleeve jersey.
The pockets stretch to accommodate whatever I throw at them. Although they don't sag, I'd be a bit skeptical about the durability of the fabric at the attachment points if its pockets are regularly loaded: there's no reinforcement here, just a bit of stitching.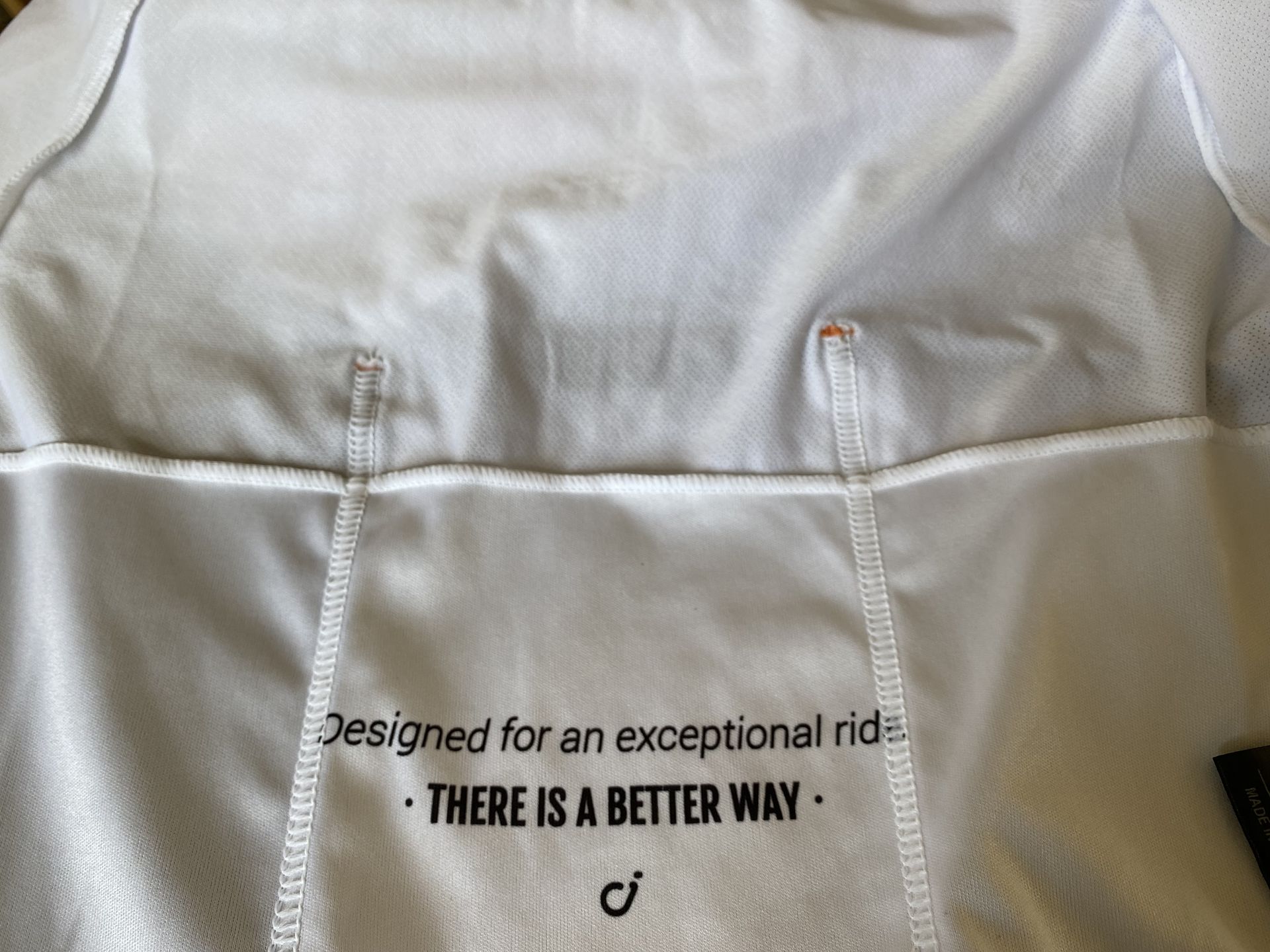 I'd put the Signature in an 'all-rounder' category: it performs in every type of ride and a good range of temperatures, with fabrics that strike the perfect balance between being racey and comfortable. However, after a few weeks of testing, it is clear that the fabrics are not 'perfect'… The jersey is indeed very soft and light, but this makes it quite susceptible to abrasion: the piling you see below is caused by a protruding banana (in a single trip). This did not affect performance and was only visible on very close inspection.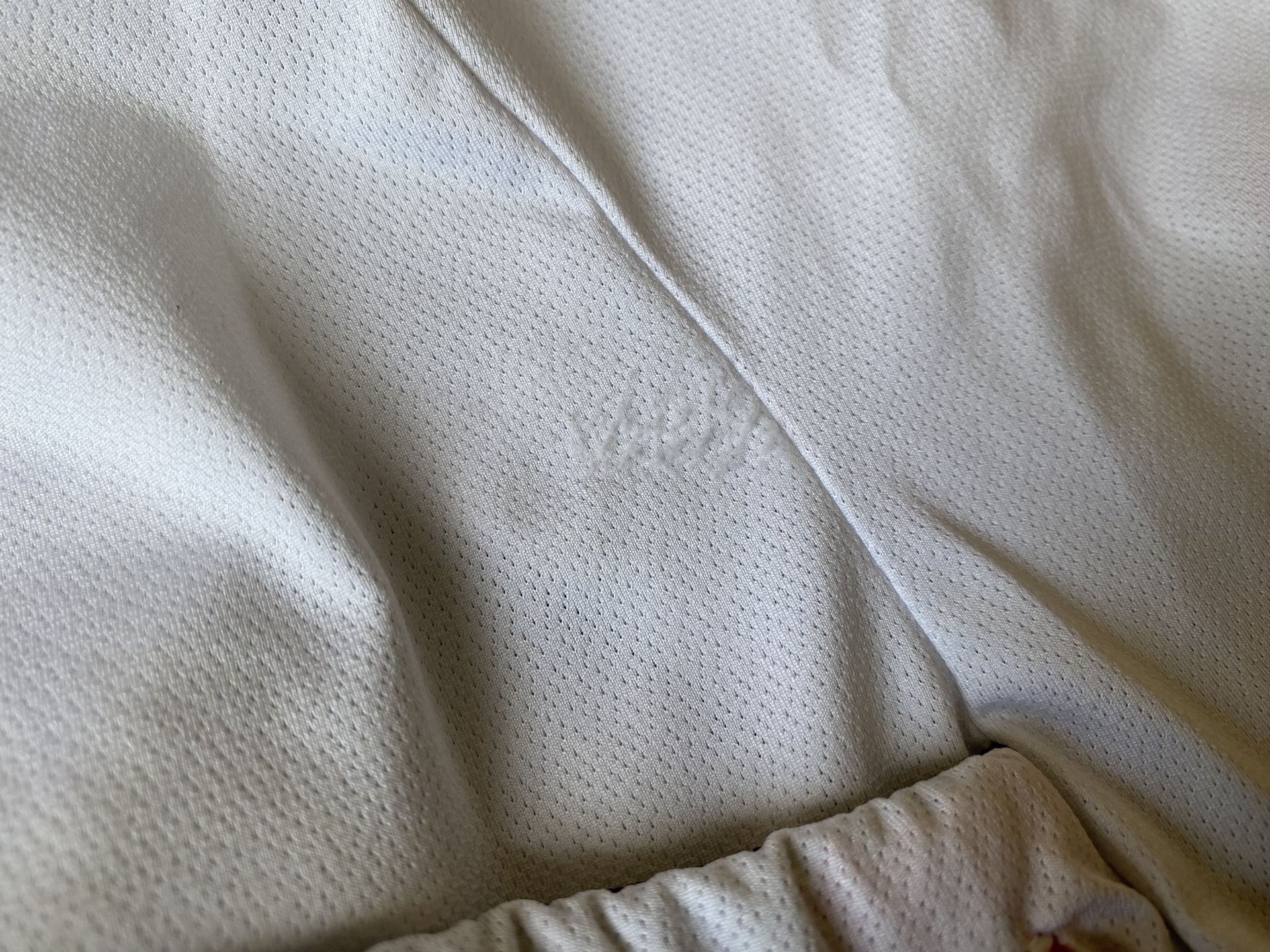 Unfortunately, recycled polyester has odors. If you sweat while outside, the jersey will need washing before you go out again (unless you don't mind the smell of your own body odor). Ride alone and it shouldn't be an issue, ride with a group and you can make a reputation for yourself!
Velocio Women's Signature jersey: value and conclusion
The Velocio is premium kit with a price tag to match. That said, the $179 / £148 RRP of the Signature Jersey is still less than the eye-watering $219.00 Jelenew's Glider Short Sleeve Jersey. Velocio is one of the only premium brands that focuses on sustainability in much of its range, so the investment is worth it. The versatility of the Signature also goes some way to justifying the expense. However, there are undeniably cheaper options out there, with some boasting recycled fabrics. For example, Lusso claims to use 'sustainable fabrics' for its $88 / £80 Lightweight Aero Jersey.
The Signature Jersey is a great option for those who want a close-fitting jersey that doesn't compress comfortably. Its versatility and eco-credentials go a long way to justify the price but beware of the delicate fabric that clings to the smell.
Velocio Women's Signature jersey: specs
Measurements: XXS-3XL
Colors: Oxide Red, Pine, Moonrock, Peri, Black Cherry, Sky, Navy, Light Olive, White, Black. Mango
Weight (M): 113g

#Velocio #Womens #Signature #jersey #review